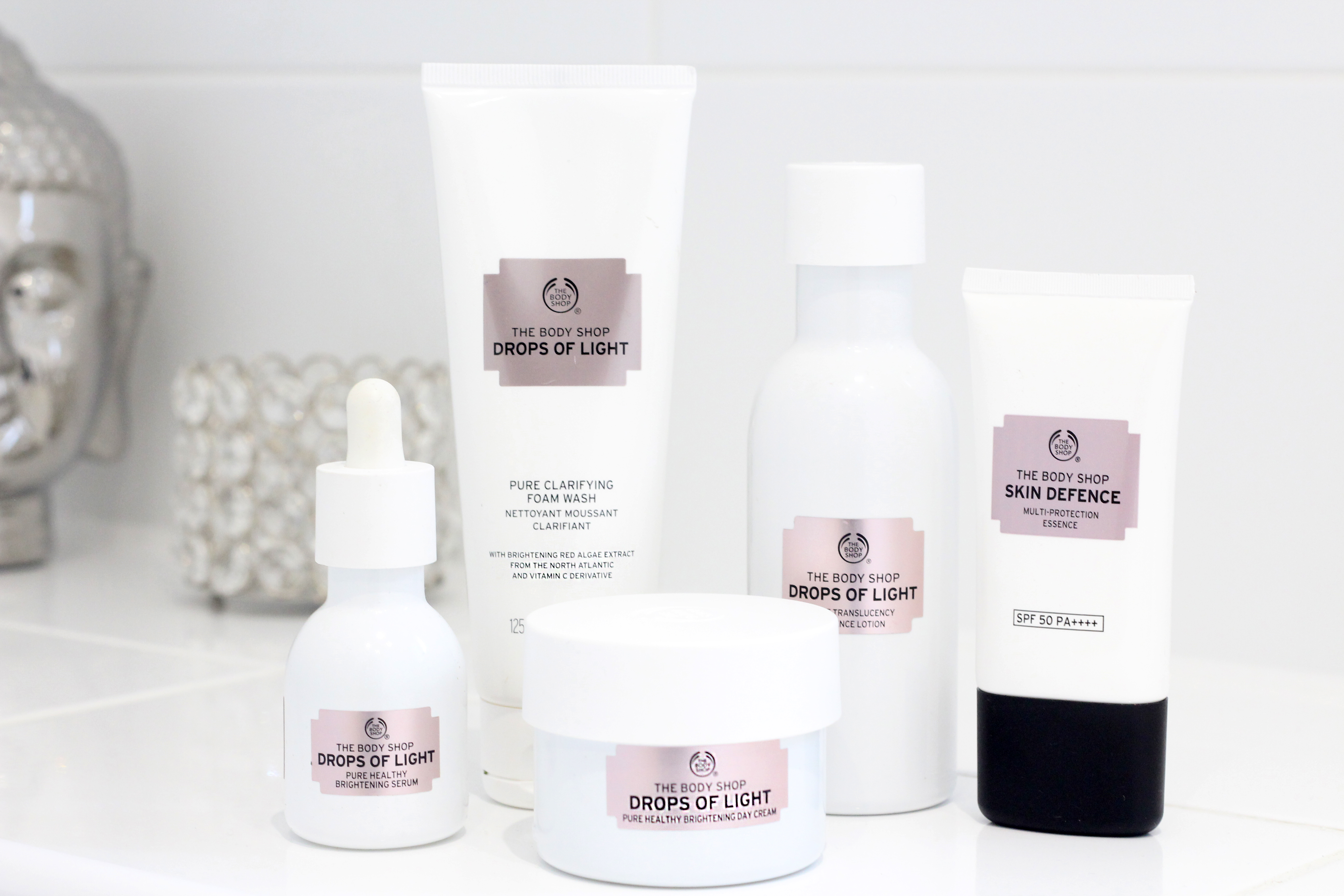 When it comes to skincare I love trying new products. I have combination skin where my t-zone is drier than the rest of my face so I like to use heavier creams all season, sometimes switching to lighter creams depending on how my skin feels. So when I received the Drops of Light collection from the Body Shop I was more than delighted to try them out.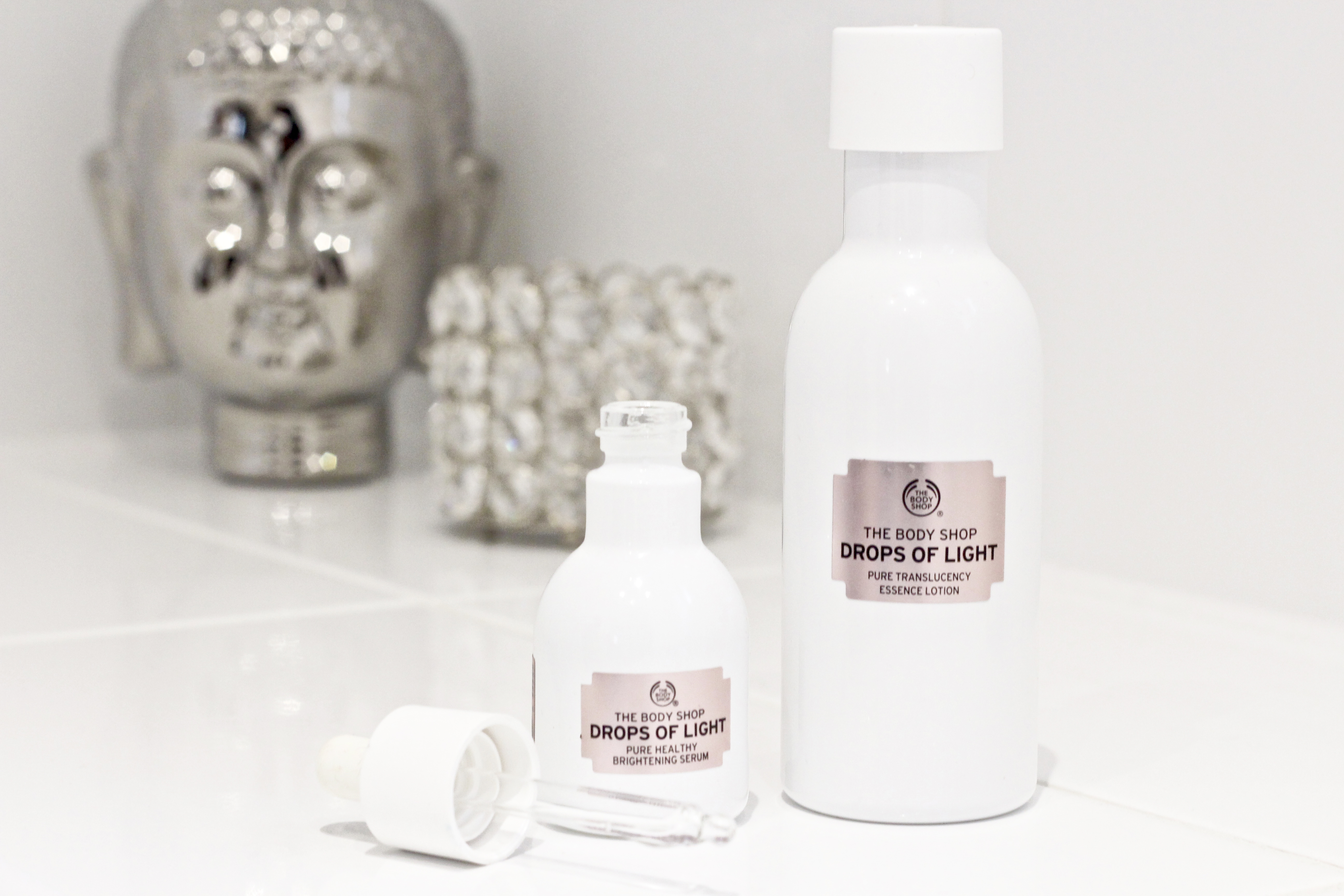 Of all skincare products I am obsessed with serums, elixirs, concentrates etc. The Brightening Serum and the Essence Lotion is the perfect addition to my routine and it doesn't leave a residue on your skin. You don't want products feeling heavy on your skin so this serum is the perfect 1st layer of your application. According to The Body Shop it is, "A very lightweight serum that absorbs quickly into the skin, leaving it velvety soft and shine free. Clinically proven to reduce the number and intensity of dark spots." Now the Essence Lotion I love especially during winter especially because it is a gel-to-water formulation! It penetrates the skin so quickly and adds extra hydration especially with the drying effects of the winter cold.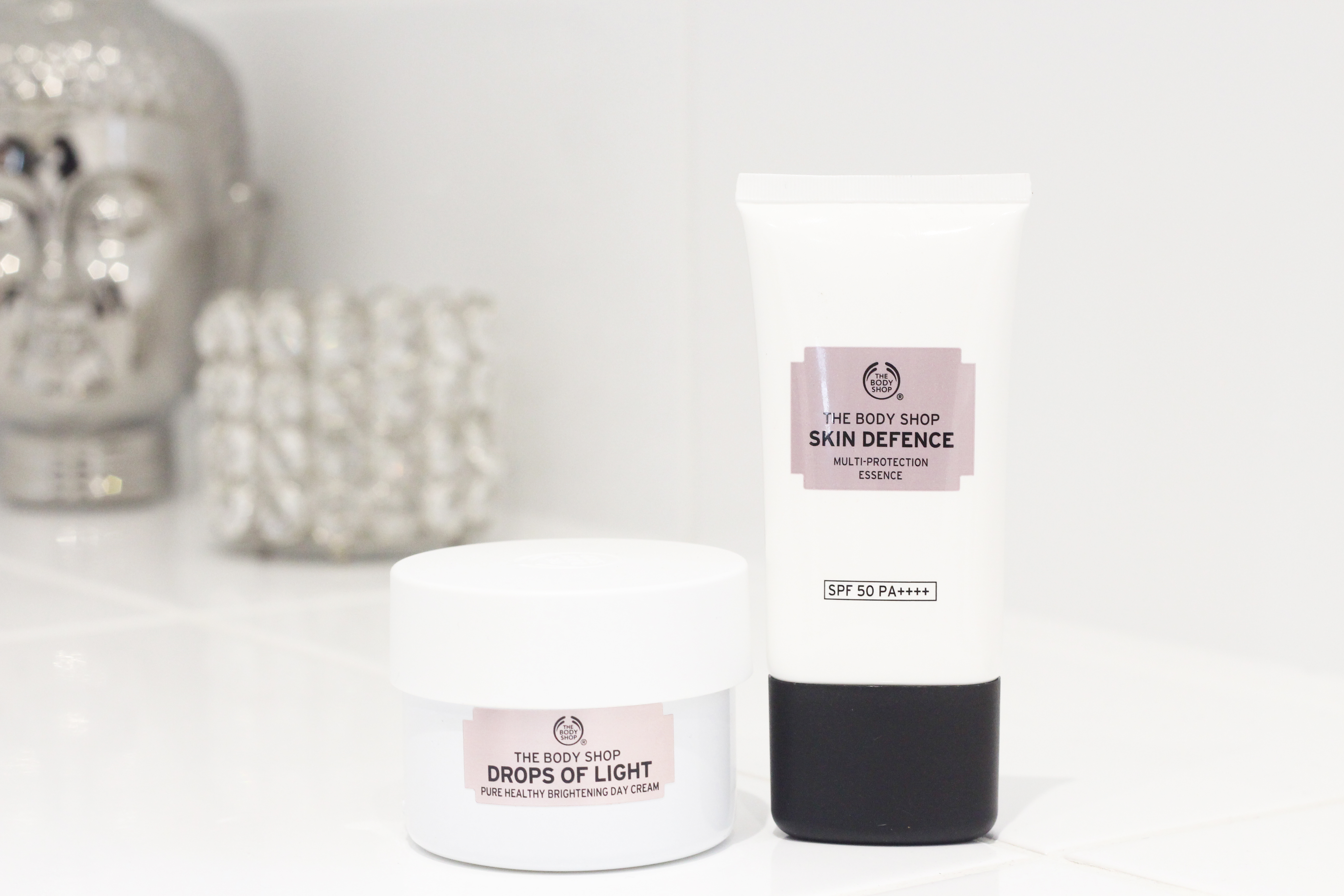 So the last step is the Day Cream and the Multi-Protection Essence. The day cream is a lightweight formulation so if you you love lighter moisturisers then this is perfect for you! But for me I'd use it in the summer because it's lighter than I usually prefer. The Multi-Protection Essence is an absolute favourite and I never leave the house without applying! It is "A feather light, milk-to-water essence with broad spectrum UV filters, brightening red algae and antioxidant Vitamin C, to help protect skin against multiple skin aggressors, while providing utmost comfort." AND it is SPF 50!! what more can you ask for!
Overall I love the whole collection, I can easily mix and match the products depending on what my skin needs.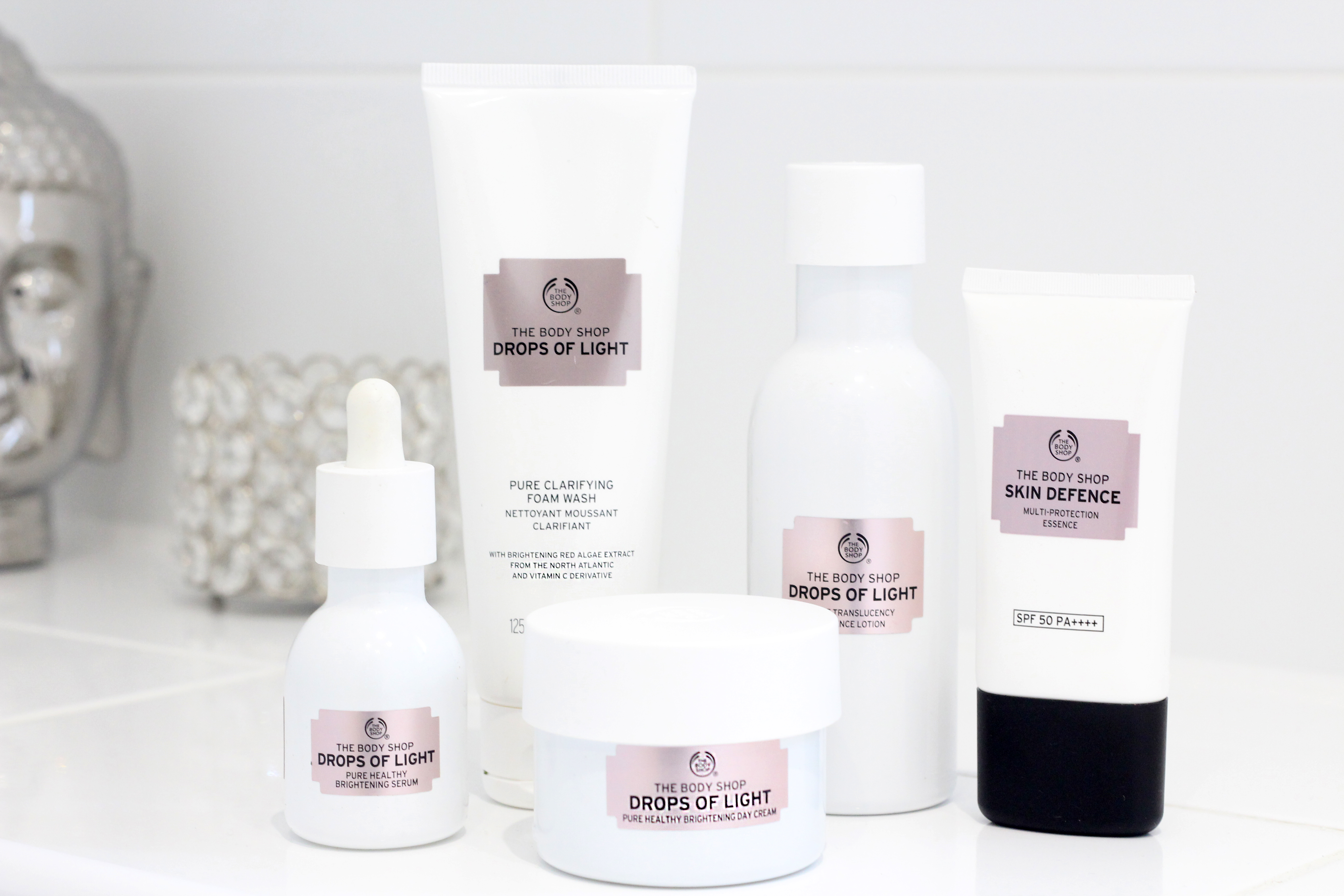 Have you tried any of the products in the Drops of Light collection? Which one is your favourite?
S H O P T H I S P O S T
Pure Translucency Essence Lotion