Japanese skincare, is much more advanced than here in the UK and I want to more know. I had the pleasure of going to SUQQU, a Japanese brand at Selfridges for a facial and try out their products. I've recently been curious about skincare from Japan so I was excited to see what Suqqu had to offer. The branding and packaging of the products is simple and beautiful which I love. The name SUQQU was derived from the Japanese word sukku-to meaning "posture with attitude".
The sukku-to woman makes time to take care of herself, enhance her natural beauty, keep her composed style, and nurture that sense of inner peace, serenity and wellbeing.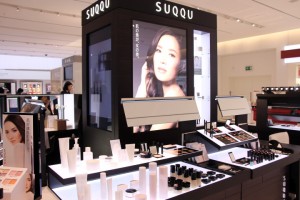 When I arrived at Suqqu they removed my makeup using the RESET CLEANSING OIL (I'm obsessed with oil and balm cleansers) and EYE MAKEUP REMOVER. These products left my skin feeling cleansed and moisturised instead of stripped which is important.
After the makeup removal I was given the signature Gankin massage using their MUSCULATE MASSAGE + MASK CREAM, which felt absolutely amazing + relaxing!
"SUQQU's GANKIN MASSAGE was created by exploring the relationship between stiff facial muscles and sagging skin. Stiffness indicates that the lymph flow is not working efficiently and therefore prevents waste from being drained smoothly causing the skin to swell or sag."
When the massage was complete my skin felt refreshed she then applied EYE CREAM, MOISTURE REPAIR ESSENCE which is a pre-lotion serum and then lastly the MOIST FLOW LOTION I had the option of trying out their makeup but I didn't want to put anything on my face because I wanted it to breathe a little. But I did try out their mascara which I loved!
The great thing is that you can do the massage yourself, although nothing beats a great pamper session! I received an information sheet on how to do the Suqqu Gankin massage myself which was useful and some sample products to try at home which I will definitely be testing and possibly go back and get some of their products, for sure I'll be getting the MUSCULATE MASSAGE + MASK CREAM.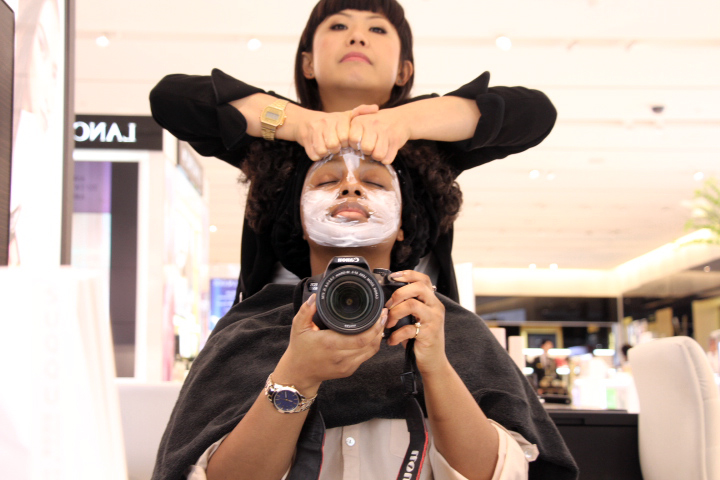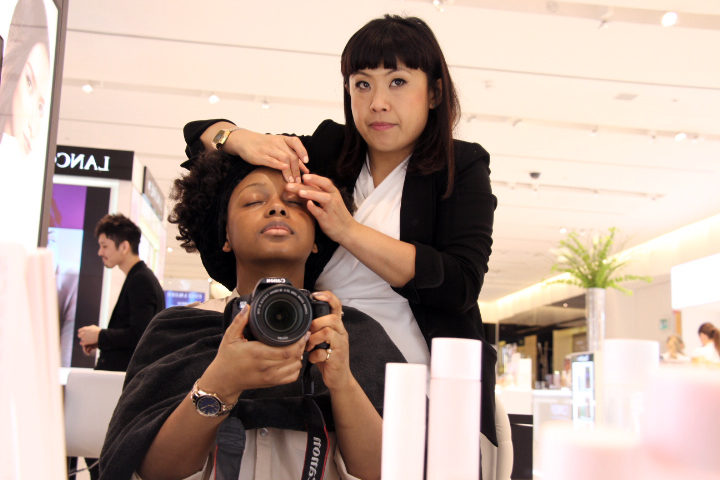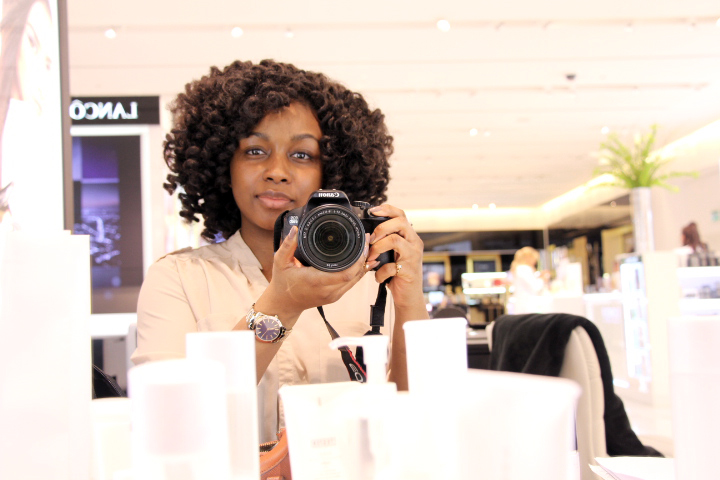 I had an amazing experience at SUQQU, go check them out. I'll also be sharing what I find out about skincare and products from Japan in future posts so follow me on Bloglovin' so you don't miss a post. x
How often do you treat your skin? |leave a comment below|